Maxwell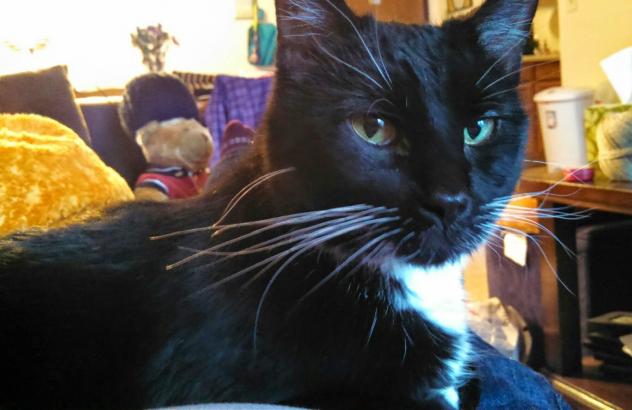 If you are looking for a cat who is very intelligent, Maxwell is the one for you. He is a rather large cat (meaning tall), and quite well behaved. He will even walk on a leash! Max's current foster family is moving in June so we are hoping to find him a forever home before then, versus moving him to another foster home.
Max is a handsome tuxedo who likes looking out windows and being pet. He will greet you at the door for attention and at night he likes to sleep with you. He is friendly to visitors that come to the door. Max loves loves loves chasing that elusive red laser dot!
Click here to read more about Maxwell, and find out how to adopt him.