FRONT PAGE FELINE
Collette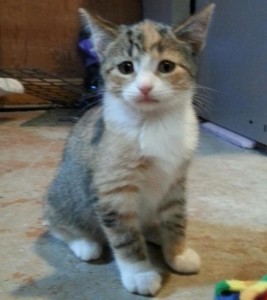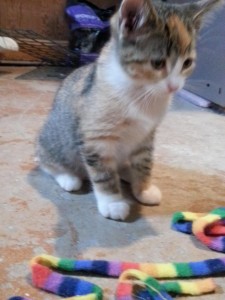 Collette was born May 28, 2015. She's more reserved than her siblings and a bit shy. She needs someone that will help her come out of her shell a little more. She has beautiful markings and could be considered a "caliby", a calico/tabby mix. Cute, cute, cute!
In the best interest of our kittens, we require them to be adopted in pairs unless there is a companion animal of a similar age in the home.
Click here to read more about Collette. To adopt her, click here.