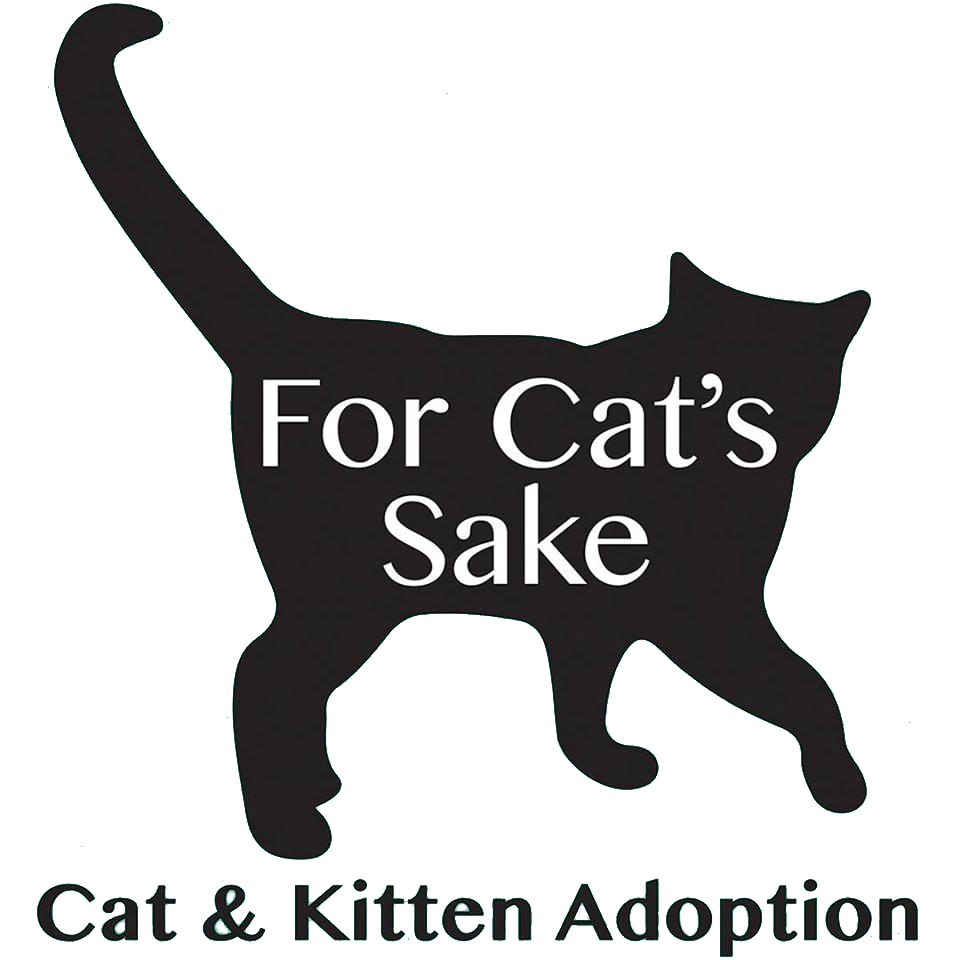 For Cat's Sake is an all-volunteer, non-profit, no-kill organization dedicated to helping stray and abandoned cats and kittens find loving, permanent homes. We provide medical care, safe placement with qualified foster caregivers, unconditional love and another chance at a happy life.
For Cat's Sake was founded in 2002 by a group of Milwaukee area citizens who recognized the need for a cage-less, no-kill cat rescue. They united to form a network of volunteers and recruited foster homes to care for the cats. The network grew and by 2007 the group legally incorporated as a non-profit, 501(c)(3) organization.
To date our members have cared for and placed over 1,800 cats and kittens. This includes, among many other special cases:
Kelsey: a sweet cat that had been beaten/burned by her owner

Polliana: a kitten needing surgery for dislocated kneecaps

Sparky: a cat whose eyes were almost frozen shut

Tribecca: a cat whose leg was severed, leaving the bone exposed
In addition to our daily rescue activities, we help educate the public about the advantages of spaying and neutering, the disadvantages and inhumane aspects of declawing, dealing with behavioral issues and how to live a long and healthy life with feline family members.
For Cat's Sake is completely volunteer-based and relies on private donations (monetary and in-kind) to provide care and support. Contributions from concerned and involved individuals like you make it possible to save the precious life of another cat or kitten.
For Cat's Sake is a 'Limited-Admission, No-Kill Shelter'. This means we keep every cat until it finds its forever home so we are limited by space restrictions. No cat will ever be euthanized to make room for another. Euthanasia is only performed for health reasons where the cat's quality of life is such that it is deemed the most humane option or for behavioral reasons that risk the safety of our volunteers.
PLEASE NOTE: For Cat's Sake volunteers do not pick up or trap stray cats. We leave that to the professional staff members and facilities that are under contract with the various municipalities. If you are interested in trapping a stray or feral cat, contact your local Humane Society or Animal Control Facility. Most will rent or borrow traps and then pick up the cat once it's in the trap.
If you find a stray cat, please contact your local Humane Society or Animal Control Facility. The cat's owner may be searching for him/her and by not taking the cat to the appropriate facility you are denying the owner the chance of finding his/her lost or stolen companion.